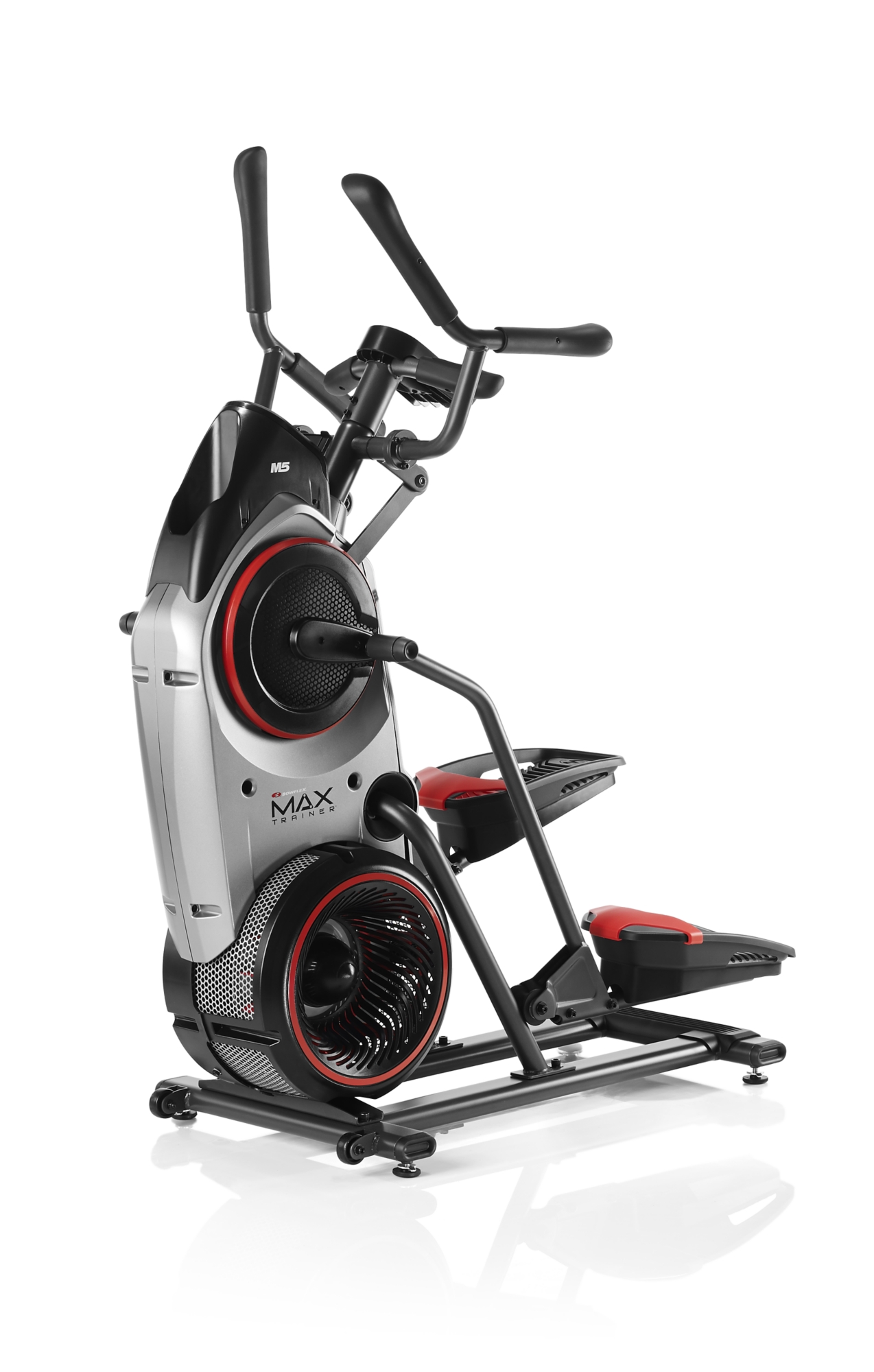 Most people choose to perform workouts from home due to its endless conveniences. When you invest in a good home gym, it is well worth it considering the benefits it offers. There are several models designed by Bowflex, but the Max Trainer M5 is the ideal choice to make.
Overview of Max Trainer M5
The M5 is the higher model of Max Trainer from Bowflex which has best of features included. Its compact size and additional resistance levels make it a perfect addition to your home. It offers the benefit of working out from home for those with tight work schedules. With a weight capacity of up to 300 pounds, the machine delivers best of fitness results for users. Some of the useful features of this model have been discussed below.
Features of Max Trainer M5
Multiple resistance levels
The M5 offers 16 resistance levels for users that can be altered with the help of the turn dial. The machine indicates the rate at which the calories are being burned every minute. The activity level can be set during the workout session to complete your target. It keeps users motivated to stay on track and to achieve best of fitness results. The backlit display screen is also available in addition to 8 inbuilt workout programs.
Max Trainer M5 comes with a chest strap that helps to track the heart rate. Besides, there are contact grip sensors also available on the handlebars through which the heart rate can be monitored.
Perfect combination of workouts
The M5 works effectively by combining the physical challenges of stepping motion and resistance training and offers complete upper body workout. These movements are achieved with the help of the handlebars. There are many trainers and athletes that have achieved positive results with the help of M5 and you can achieve it too.
The M5 model effectively burns calories as it engages the upper body by 80 percent more than other fitness machines. It offers results in less than 15 minutes of your workout. Hence, if you have time constraints, you can definitely make optimum use of this wonderful machine.
Unlike other fitness machines available in the market, it does not impact your joints. When working on M5, it causes less impact than jogging or running, and burns more calories.
Other features include the console which has the capability of holding a water bottle or protein shake. The media shelf helps in storing all your favorite gadgets that keep you entertained while you are working out. You can play your choice of music to kill the boredom.
Thus, these are some of the best features that have made this product so very popular in the fitness industry. People who have less or no time to walk up to a gym can make best use of this home gym machine. You can use this machine as per your convenient time to see positive results of fitness. The M5 model is the best workout machine for people that are determined to burn calories and stay in shape.